Aadarsh Mishra: A famous comedian whose father passed away today. Date: 05/25/2021. We convey our heartfelt condolences and sympathy upon the untimely demise of Aadarsh Mishra Father.
Struggle Of Aadarsh Mishra to save his father.
1. May13, 2021
On May13, 2021

Aadarsh Mishra, a famous comedian of Nepal comes across social media for urgent help posts. He complains about the problems facing his dad and other kidney patients in Pradesh 2. In Birgunj, Adarsh Mishra tells that NMC(National Media College) is not taking dialysis patients. Now, a turning point for him became crucial as Narayani hospital was only the option for him. Talking about "Narayani Hospital", It is the hospital where there is a lack of very things, a patient dies just because of improper treatment. A concerned authority deals with its own benefit. If the patient has a 90% chance to recover just by providing proper treatment then the one who gets admitted there. You find the patient's condition soon becomes worse and more critical. Critical demerits of Narayani Hospital:
Concerned authority may not be responsible.
Privileged people don't get service in time.
Health machines and devices are not facilitated for a long time as they need to be repaired.
Due to lack of improper service condition.
Many patients are suffering for good service
And many more……
2. On May 16, 2021
Aadarsh Mishra, who was struggling hard to save his father's life. Meanwhile, the governments are busy with their post seats. A nation gets failed that day when the nation of citizens wanted to have support but our so-called politics are busy planning for their seats. Adarsh Mishra's problems don't only exist to his father but also the existence of the problem was with many other patients as well. With this, He gets very touched with tears in his eyes. He said,
3. May 23th, 2021
On May 23th, 2021, Aadarsh Mishra said on his youtube video,
NO DIALYSIS FOR KIDNEY PATIENTS FORM TOMORROW || AADARSH MISHRA ||

Adarsh Mishra's father Binod Mishra didn't get proper treatment at "Narayani Hospital" and his father's condition became worse. If Narayani could have provided better treatment. Aadarsh Mishra's father recovered well. So, He took his father Bharatpur for treatment the next day.
4. 24th May, 2021
On 24th May 2021, Aadarsh Mishra took his father "Bharatpur" for better treatment. As soon as they reached "Bharatpur", His father's condition was critical enough due to the carelessness and worse treatment from "Narayani Hospital". On 24th May, Aadarsh Mishra also tweets saying,
5. May 25th, 2021
On may 25th, 2021, Aadarsh Mishra again tweets on his twitter saying,
But the system killed another gentleman. Adarsh Mishra's father who was a patient of kidney failure is no more with us. We the citizens of Nepal are with you, Aadarsh Mishra. Don't Lose your hope, Stand Strong. we convey our heartfelt condolences and sympathy upon the untimely demise of Aadarsh Mishra Father.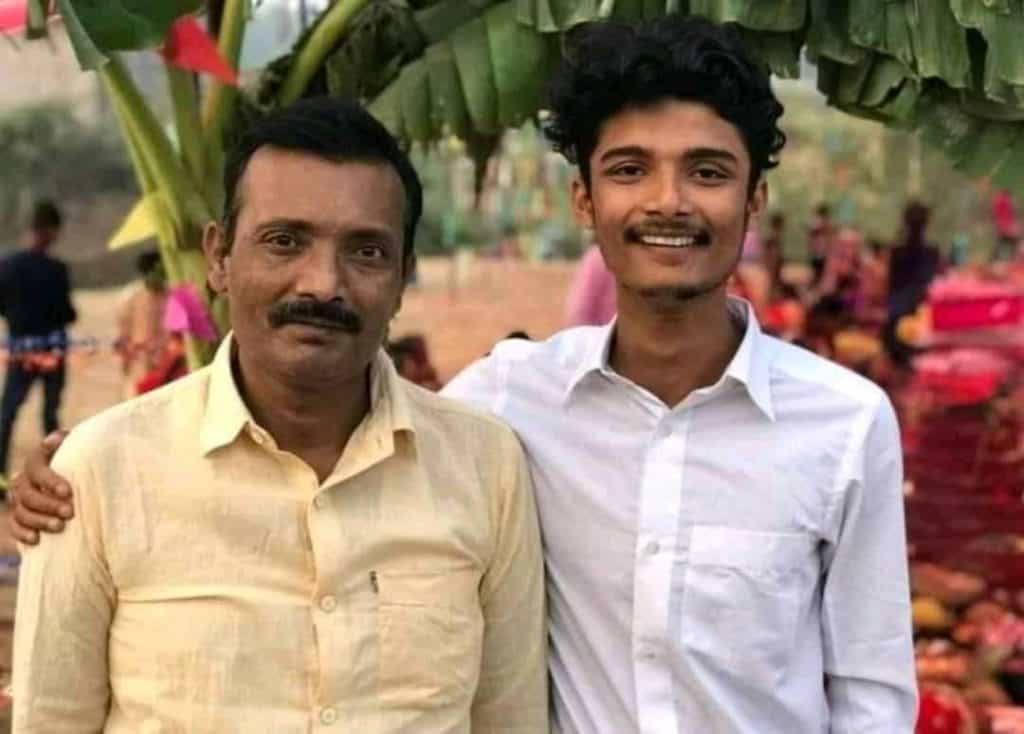 Who is responsible for Adarsh Mishra Father death?
This morning Adarsh ​​wrote on Twitter, "I don't want to lose my dad". Not to mention, his father died today at around 10 am while undergoing treatment.
We are all responsible for the death of his father, we are equally guilty of not taking any steps to improve the miserable condition of Narayani Hospital, we are equally guilty. It is our fault for not being able to do something even though we are aware of the hospital's problems from time to time.
Wishing eternal peace to the departed soul, I offer my heartfelt homage.
What is the condition of Nepal?
Click Here: Covid-19 Condition In Nepal Reality Reveals!!