MDMS Nepal: The conference which was done recently one month before about the Budget for 2078/79 had done a big announcement. From the upcoming 1st of Shrawan 2078, (i.e. 16 July 2021), MDMS will implement in Nepal. The gray or illegal mobile network will stop working from the 16th of July. It has created panic moments in Nepali citizens.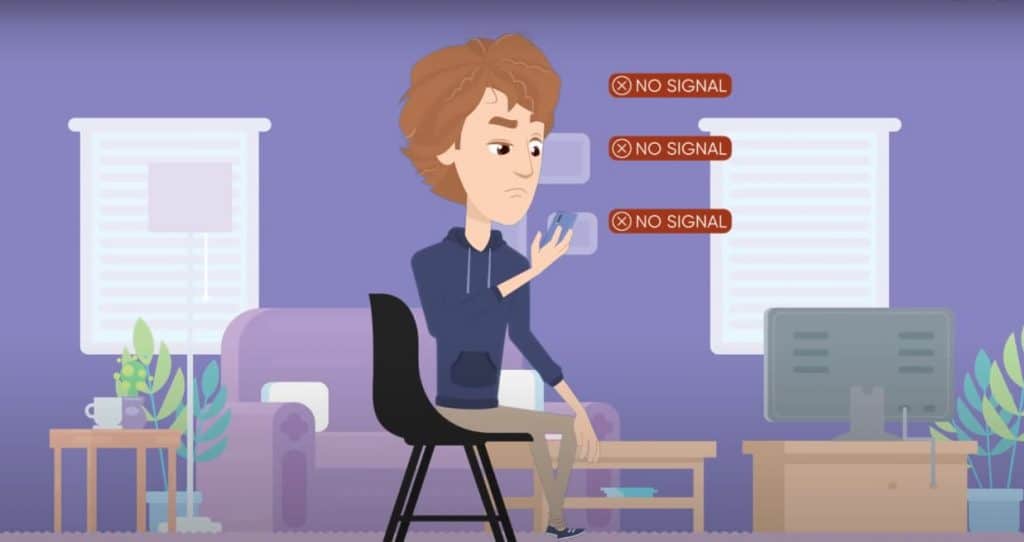 So, in today's blog, we will discuss the MDMS in detail. We will also discuss its positive and negative impacts on Nepali citizens.
What is MDMS Nepal?
MDMS stands for Mobile Device Management System. MDMS is the system that operates with the direct coordination of the Nepal Telecommunications Authority (NTA), Telecom Operators, Customs Department, Phone Manufacturers, and Police Department. Afterward, it makes the mobiles non-functional that are imported in Nepal illegally or through any Gray Channels. More specifically, in that type of mobiles, the telecom service of any Telecom Service Provider will not work. Due to which the users of that mobile will unable to get the services of calling, messaging, and data usage.
What is Illegal or Gray Mobiles?
You might have confused about what this illegal or gray phone means. The phones which have imported without following the procedures of the government will come under illegal and Gray phones. In this category, the phones bought in India, the phones which were bought by foreign countries, and the phones which have no holograms of any official distributors of Nepal, these all come under it.
Due to this practice, it becomes difficult for NTA to regulate Nepali Mobile Market. The official importers have to face losses in their business. More importantly, the government has to lose tax revenue in Arabs. In order to avoid such issues, the MDMS system is going to implement in Nepal.
Mobile Importing Process Before MDMS Nepal
According to the current provision, every official mobile distributor has to take Type Approval for importing any model of phones. For approval, the conditions should meet with Nepali Mobile Market regulation and also have to pay 13% VAT and 2.5% Excise to the Government. Only after these process, NTA will register those mobiles in its system or database, and then after it allow for selling those phones in Nepali Market.
In the case of Gray importing, no procedures have followed by the importers for importing mobiles in Nepal. The importers do not pay any tax to the Government and also NTA hasn't that phones registered in their database.
According to the Mobile Phones Association's Chairman Deepak Malhotra, monthly 10 lakh phones are imported in Nepal from which 2.5 lakh phones are imported illegally in Nepali Market. Due to this, the business of official distributors has to face loss. In addition, after estimating it was found that the government also has to face the loss of almost 7 Arab.
How are Illegal Phones Imported in Nepal?
Importers import illegal phones mostly from India. The open border and cheap prices of phone in India is the main reason of importing illegal phones so that sellers can get high margin profits on the phone by selling it. Any model of any mobile brand takes much time to launch in Nepal in comparison to the International level. Due to this, the illegal phone importer takes advantage of it by fulfilling the demands of the people for the model which is yet to launch in Nepal.
According to the Head of Tribhuvan International Airport Customs Office, Shambhu Prasad Marasini, among daily 2000 passengers who come from foreign, 50% of them bring new mobile with them from foreign countries. These all not comply with the rules made by the government for importing phones.
Positive Impacts of MDMS Nepal
As we have discussed above, before the implementation of the MDMS system, the importer was not complying with the rules made by the government for importing phones in Nepal. But, after the implementation of these rules, now no one can able use those illegal phones in Nepal. As it will unable to access services like calling, messaging, and data serving.
The official importers of different mobile brands will not face any business losses which they were facing due to these illegal imports of mobiles. The government will also able to collect the taxes that apply to the legally imported mobiles. It will help to boost the economy of the country.
Negative Impacts of MDMS Nepal
As per discussion so far, it seemed a disadvantage only for official brand phone importers and for the government. But, its negative impacts are on us. For example, if you will import a made-for-India phone then it will not support the carrier aggregation service of Nepal Telecom. Not only this, there will be an after-sale support issue in Nepal with those phones which will get import illegally in Nepal. For sometimes, the illegally imported phone might be Refurbish or maybe counter feed will apply to it.
If the government will not bring a good framework then the official brand mobile importers can take advantage of it. In the current state, the official importers have full right and control to decide which mobile to bring and which not to bring including setting the prices of those mobile phones. Nepali citizens have to adjust the model of mobiles that the official mobile importers will import in Nepal. Well, this was from the beginning but without MDMS, the Gray market challenged the official phone importers in this. Now instead of bringing the phones which are in demand, official importers can bring those mobiles on which they get more profit margins. Basically, this system is supporting a monopolistic market indirectly.
Why are Illegal Phones Fluorising in Nepal?
There are only 3 simple reason behind the fluorising of illegal phones.
At first, most of the brand's mobiles are launching very overpriced in Nepal. Usually, the launches of mobiles like Samsung and Xiaomi are almost equal to the price of the Indian variant. But, you can see in the table below that these brand's mobiles are launching very overpriced in Nepal as compared to the International level. Especially, the mobiles of iPhone. As a result, to buy mobiles at cheap prices, the Gray market is attracting more customers towards itself.
The second reason is delay launches of mobile brands in comparison to international market launches. The timetable for launching mobile brands in Nepal is very slow. Samsung Nepal usually launches its brands almost equal to the launch time and price in comparison to the international market due to which mostly we do not find the Samsung phones in the Gray market of Nepal. The Gray market is mostly dense with Chinese brands like Xiaomi, Realme, Poco, and such. You can the example of delayed launches of mobile brands in Nepal as compare to the international market in the table given below.
We can say that the Gray market is in a booming stage in Nepal due to the unavailability of mobile brands on time. We can take the example of Realme X7 Max, IQOO 7, and Mi 10i. If these mobile were launched on time in Nepal then they might be sold in very huge volume. But, due to the delayed launch of these smartphones, Gray marketers took advantage of it by fulfilling the customer's needs for these brands.
Will MDMS Control Gray Market?
After the implementation of MDMS, it is assuming that it will completely control the Gray market in Nepal. This system will easily differentiate the authorized and unauthorized mobile devices due to the regulation of unique IMEI numbers of every mobile. So, NTA will blacklist those mobiles which will be importing through the illegal process in Nepal. Those mobiles will unable to get the network of any sim card.
It is informed that the phones which are used till Ashad will not be banned.
Register Your IMEI Number on NTA Website If It's Not Registered
Your IMEI number should be already registered in the NTA database. If your phone was imported by an illegal or Gray channel then you should register your IMEI number before Shrawan 1 2078. To check whether your IMEI number is registered on the NTA website or not, visit the NTA website on https://eir.nta.gov.np/. If your IMEI number is not registered then you have to do Signup to register your IMEI number. Fill up the details which they are asking for in the form and submit it and that's all.
Conclusion
As we discussed above, after the implementation of MDMS, customers have to buy only those phones which the official importers will import. It seems like a monopolistic market. To a solution of this problem, NTA might bring a process in which customers can whitelist their Gray phones by paying a certain amount to MDMS. For this, the universal taxation percentage may be fixed for every mobile. Or, globally launched phone's database should be maintained and individually tax percentage should be determined whichever is easier.
In conclusion, MDMS system implementation is a positive development. It will control unauthorized phones. The government should not have to face loss in collecting taxes. Our phones will also be secure. Since it also looks like a monopolistic market, the government should more improve this system in the future.
So, how you feel about this step of the government. Suggest the improvement according to you. Tell us in the comment section.
Also Read